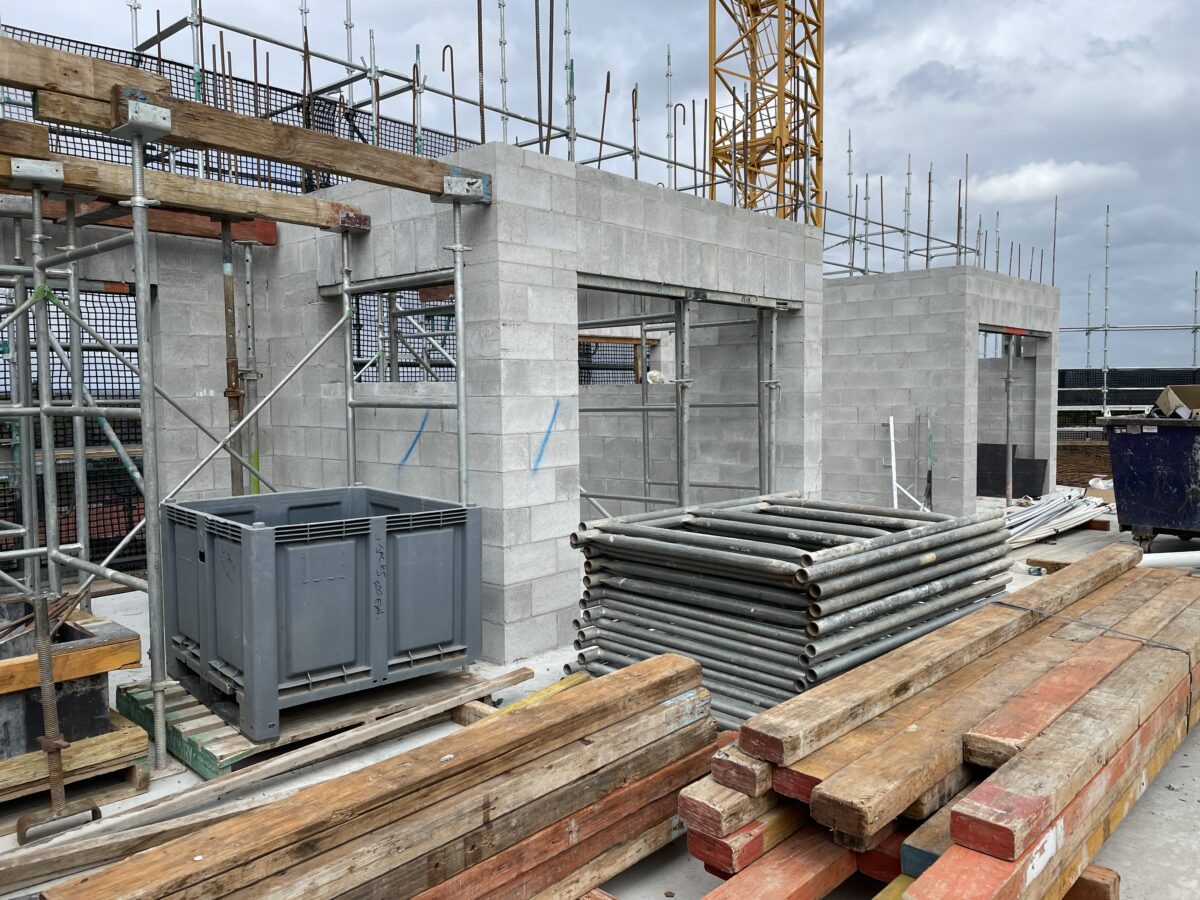 Community Information
Brookland is transforming right before our eyes
The vision of a 5-star lifestyle at Brookland Robertson is fast becoming a reality as the community's luxurious Clubhouse and apartments unfold right before our very eyes. 
It's exciting to see the rapid transformation, as construction of the new facilities continues despite the recent wet weather. 
Completing the pour on Level 2 has been a recent major step forward and has allowed the external blockwork walls to be erected. The formwork on the upper ground level has also been removed and official fit out has begun, bringing the new community spaces to life. 
The 5-star standard created by The Clubhouse's future amenities and the opportunity to enjoy the best of contemporary apartment living continues to generate interest in Brookland.  
Our impressive selection of brand new one, two and three-bedroom apartments are ideal for modern retirees who want to experience the benefits of downsizing to a convenient, low maintenance lifestyle.  
Stay tuned as we share more photos and provide the latest updates next month! 
To find out more about our five-star facilities and apartments, or to book an appointment, call the team at Brookland Robertson on 07 3345 9143 or fill in this contact form.