Welcome to the Clubhouse
Live each day to the fullest with a range of community facilities, social options and services right at your fingertips.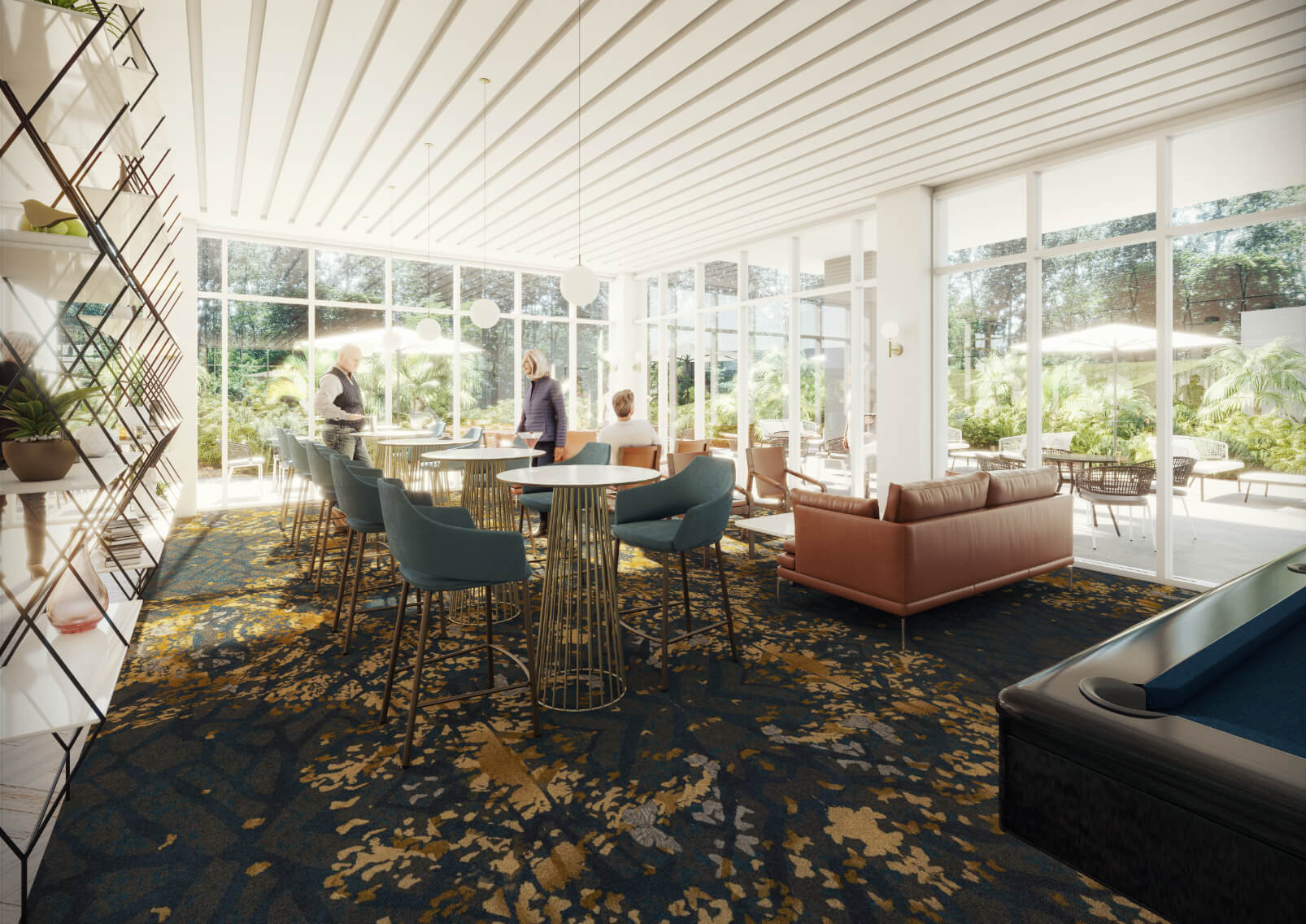 Under construction
The Clubhouse
The Clubhouse is our brand-new community centre—the place where it all happens. It's where our community comes together for events or activities, and where there's always a familiar face around for a cuppa or a chat.
Connect with fellow residents at The Romulus Bar, book the private dining room for that special occasion or family get-together, foster your health and wellbeing at The Health Club, or kick back in the cinema.
This is where relaxation, community and wellbeing come to meet.
The Clubhouse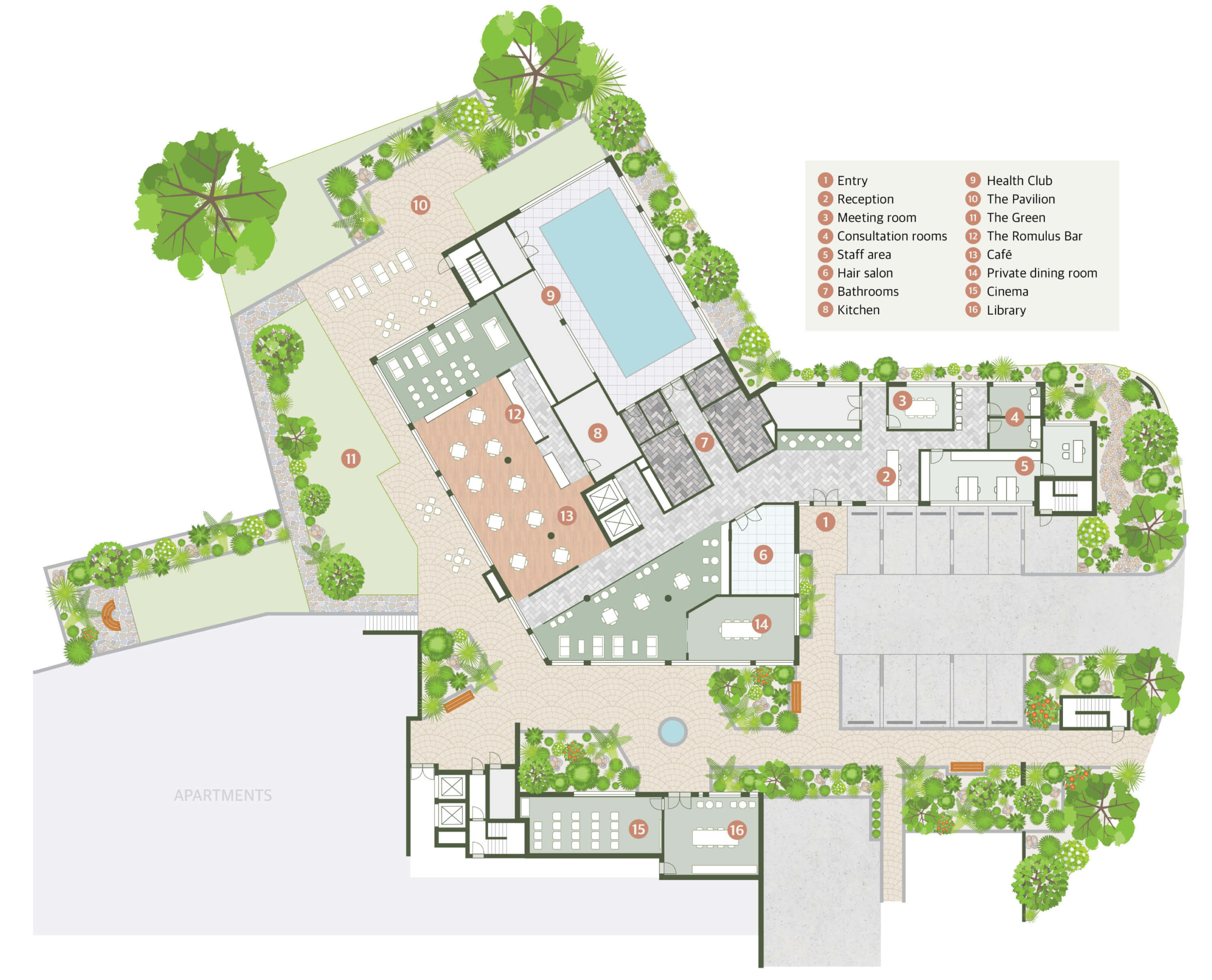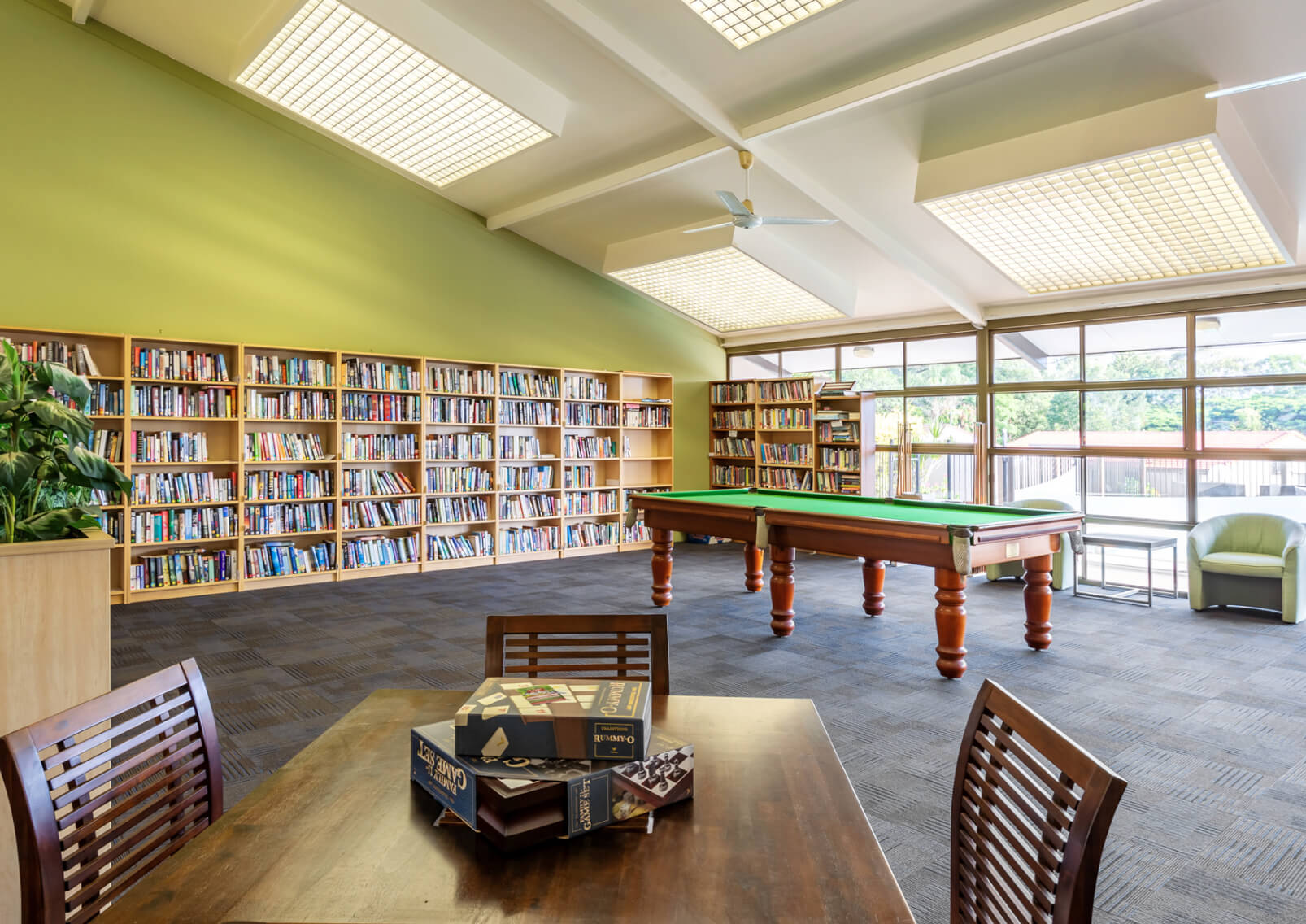 Our community centre
The community centre at the heart of Brookland Retirement Village is a bright, expansive space where residents often meet to catch up over coffee, take part in organised activities or mingle at the village's regular social events. It also houses a range of community facilities, which all are welcome to use.
Library
Dining room
Cafe
Hairdressing salon
Swimming pool
Gymnasium
Auditorium
Reflection Room
Brookland also offers plenty of picturesque green spaces throughout the village, perfect for walking the dog or even enjoying a casual barbeque, as well as a private village bus.
"We feel very fortunate to have met people here who have become very close friends."
— Ken & Jay, Brookland residents since 2016
Enquire now
A member of our team will be in touch with you shortly.