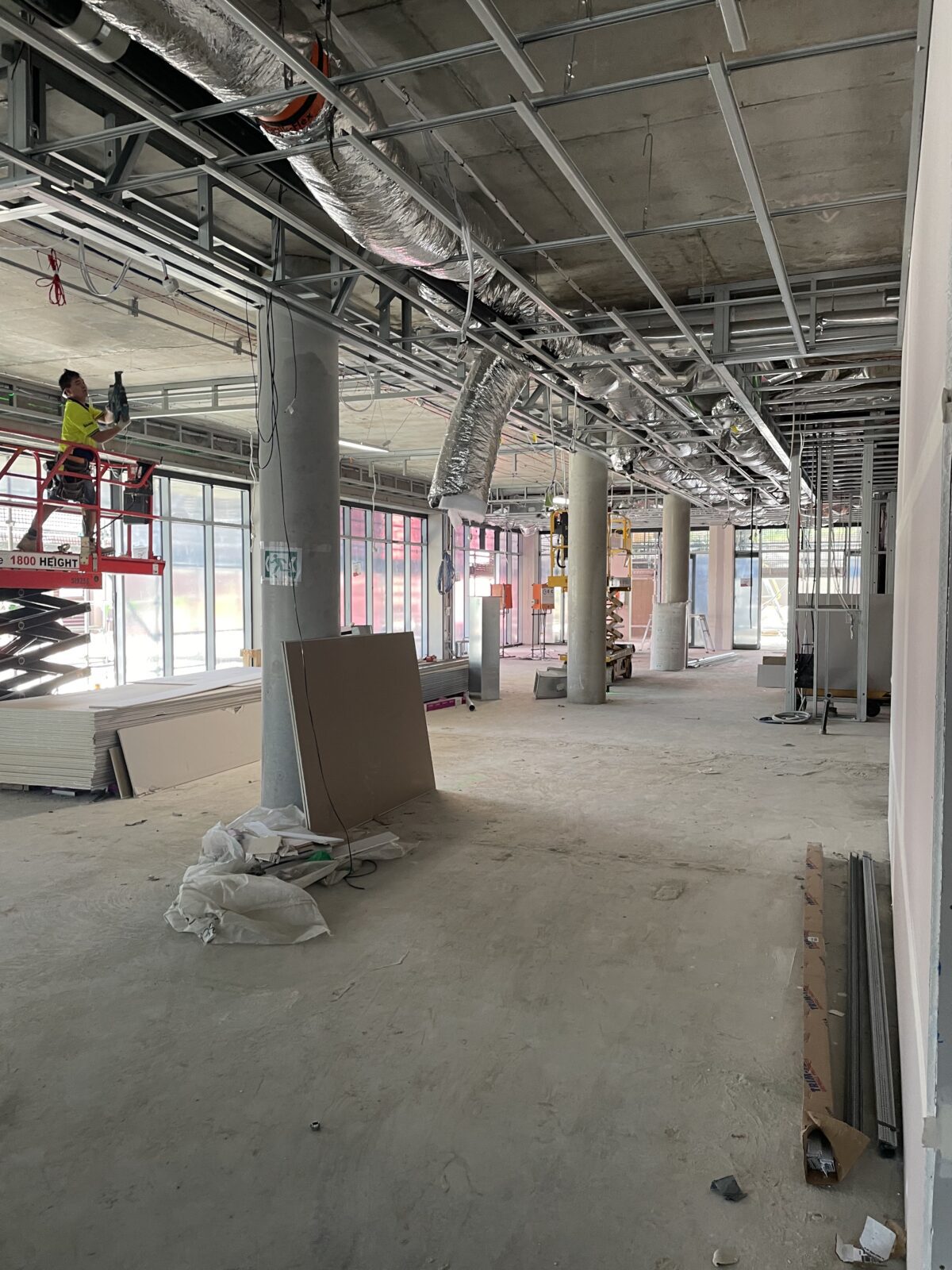 Community Information
Roof over the head of Brookland's new five-star community
Brookland's new five-star community is one step closer to fruition, as the final concrete pour and external blockwork has now been completed. 
Carefully waterproofing the community's living spaces and adding all internal walls, dedicated team members will now work towards the next construction stage which is set to start in a few weeks. 
This stage will include adding installation for the roofs of the established villas and luxurious apartments, as the highly anticipated retirement village treks closer to completion. 
With all windows also now installed in the Level 1 apartments, the dream of Brookland is becoming easier to see, as window installation on Level 2 and Level 3 is following closely behind. 
A ramp into the community facilities has also been poured, adding ease and comfortability for the future residents of Brookland. 
The selection of one, two and three-bedroom apartments currently under construction at Brookland are ideal for retirees who want to downsize into a modern, low-maintenance retirement.  
Residents of these new apartments can look forward to all the benefits of living within an established community and enjoy The Clubhouse's cinema, pool, gym, lounge, café, bar and more. 
Stay tuned as we share more photos and provide the latest updates next month! 
To find out more about our five-star facilities and apartments, or to book an appointment, call the team at Brookland on 07 3345 9143 or fill in this contact form.