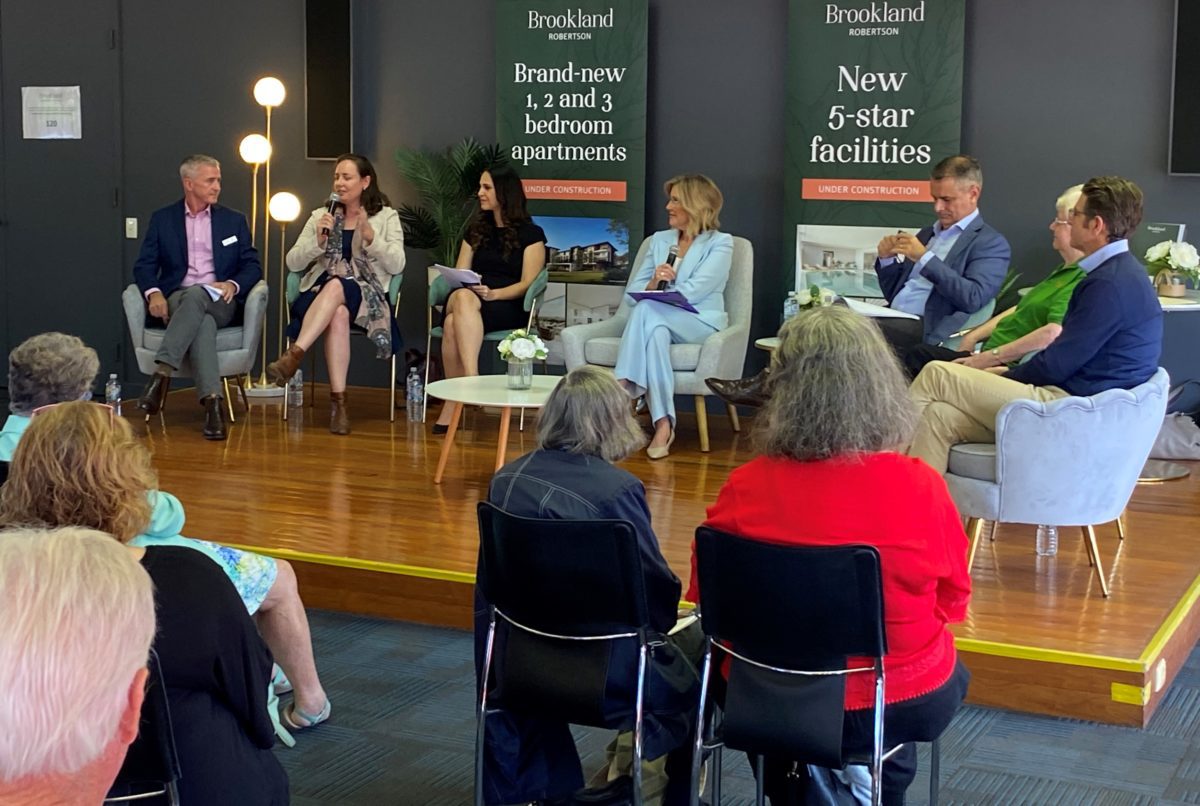 News
Retirees flock to learn secrets of 'thriving in retirement'
Want to know how to live your best life in retirement? 
You're not alone! Brisbane seniors and their families turned out in force to gain a wealth of valuable insights at our special Thrive in Retirement information session at Brookland today. 
Hosted by TV legend Kay McGrath, visitors filled the community centre to discover how to make the most of retirement – including everything from the ins and outs of village contracts to planning for the future, care options, and how to tackle downsizing and decluttering. 
How to enjoy an active social life, advice for feeling safe and secure, and the benefits of retirement village life were also explored by a panel of top experts in a wide-ranging interview with Ms McGrath – an award-winning journalist and passionate seniors advocate.             
On hand were Reside Communities CEO Glen Brown and Group Operations Manager Craig Syphers along with Declutter Designs Director Adi Unsworth; Millerson Dufek Lawyers Principal Nica Millerson, Five Good Friends CEO Simon Lockyer, and Brookland resident Ann Fletcher, pictured above with Ms McGrath, centre. 
The audience took advantage of an opportunity to quiz the panel while also learning more about Reside Communities' renowned "people-first'' approach to retirement community living. 
It's an extension of our philosophy of listening and talking with residents about what they really want rather than deciding for them.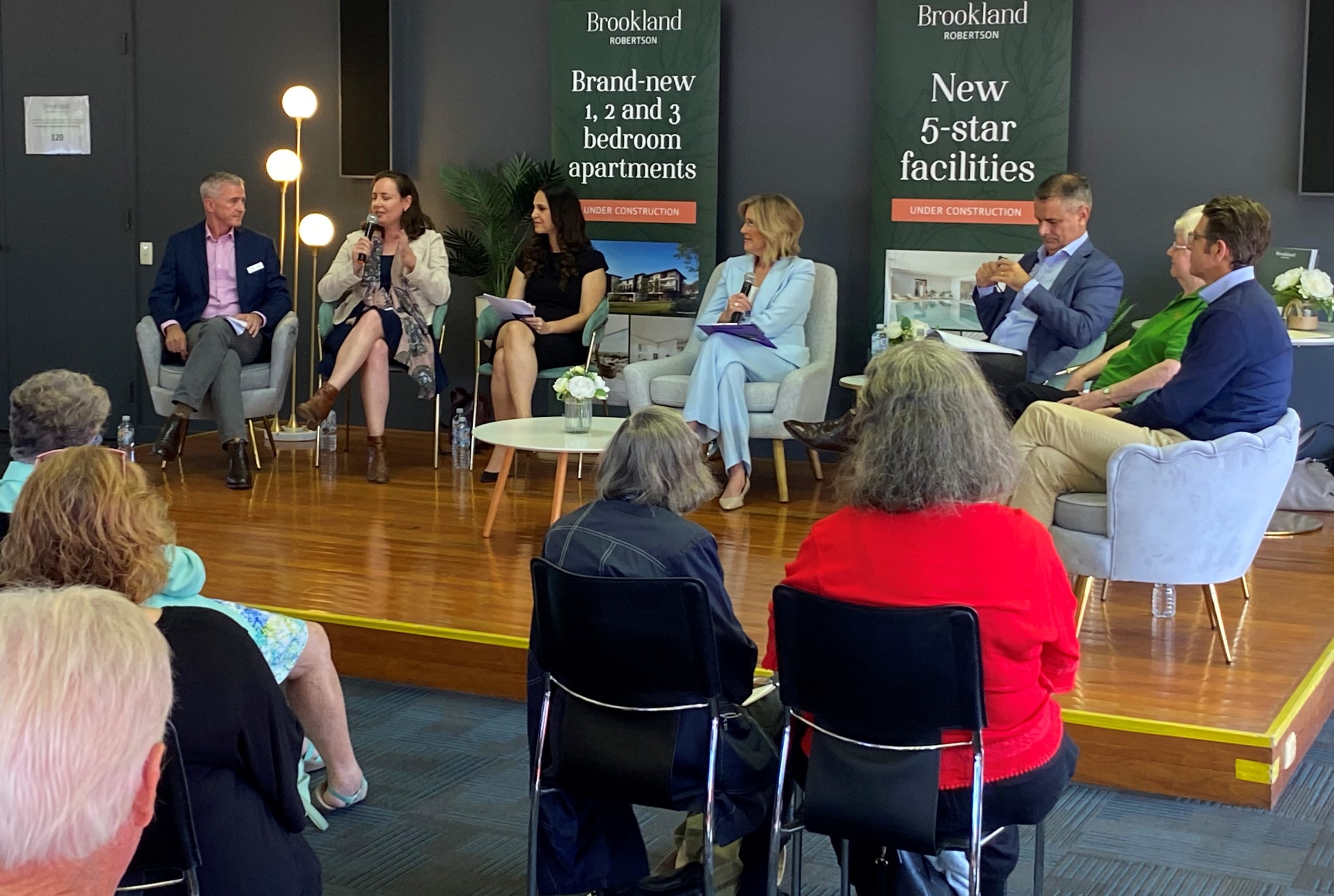 In her own inimitable style, Ms McGrath revealed how her own life had changed since her days as a leading television news reader and how successful retirement was often about gaining a sense of "purpose and connection''.    
"To retire on our own terms is a real privilege,'' she said. "For me, purpose and connection are the two things that are highly important in retirement. 
"It's the sense of feeling part of a community that you can identify with, that supports you and gets you.'' 
Ms McGrath said that during the course of her work with Reside Communities, she had come to appreciate the high importance the team placed on establishing a sense of community in all their villages. 
The sentiment was reiterated by Brookland resident Ann Fletcher who told the audience that she and husband were pleased they made the move to Brookland five years ago. 
"We love the friendliness here and the level of communication between the staff and the residents is just amazing,'' she said.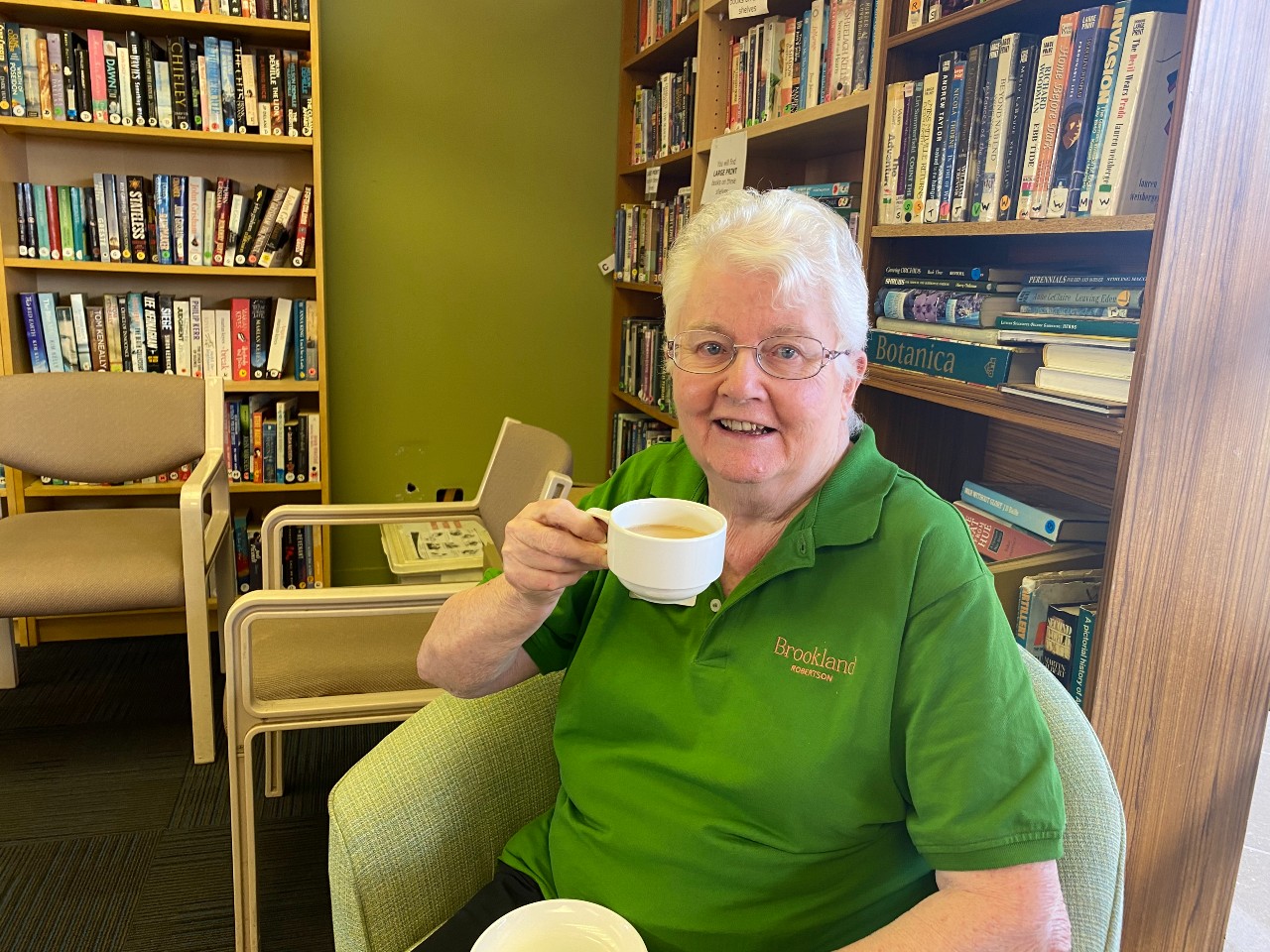 Ann Fletcher – chairperson of Brookland Village Residents. 
Discover more about Brookland     
To find out more about retirement community living, call us at Brookland on 07 3345 9143 or fill in this contact form.