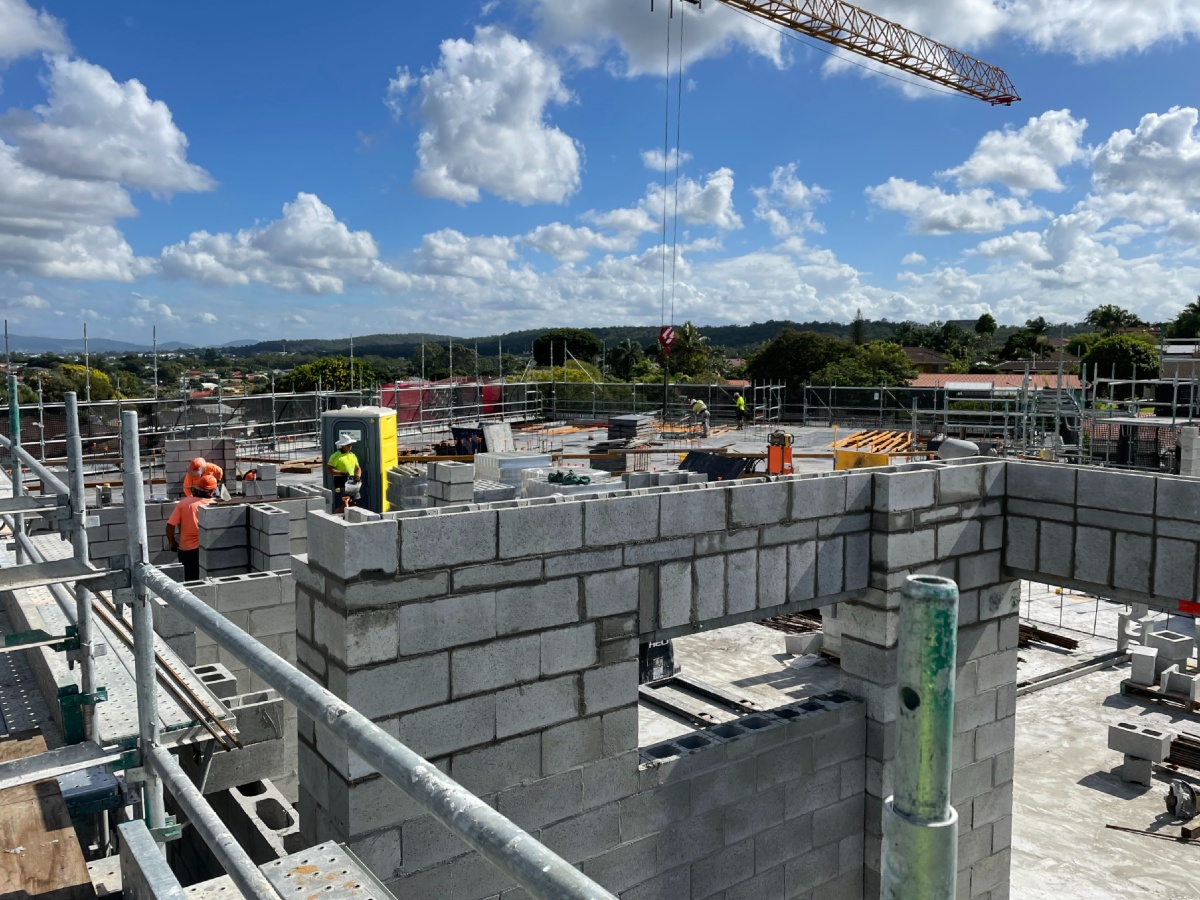 Community Information
Onwards and upwards at Brookland
From vision to reality, residents can now see the impressive scale of Brookland's new five-star community facilities as construction forges ahead on the pool area and Clubhouse.  
Our community has been a hive of high-vis activity with fit out works taking place in the main common areas and internal walls and services now reaching the apartment levels.  
The installation of windows and doors and the fittings of the kitchen and bar are bringing these areas to life. Meanwhile, the final concrete pour on Level 3 has been completed with the final external blockwork and roof to be installed in the coming months. 
The selection of one, two and three-bedroom apartments currently under construction at Brookland are ideal for retirees who want to downsize into a modern, low-maintenance retirement.  
Residents of these new apartments can look forward to all the benefits of living within an established community and enjoy The Clubhouse's cinema, pool, gym, lounge, café, bar and more. 
Stay tuned as we share more photos and provide the latest updates next month! 
To find out more about our five-star facilities and apartments, or to book an appointment, call the team at Brookland on 07 3345 9143 or fill in this contact form.