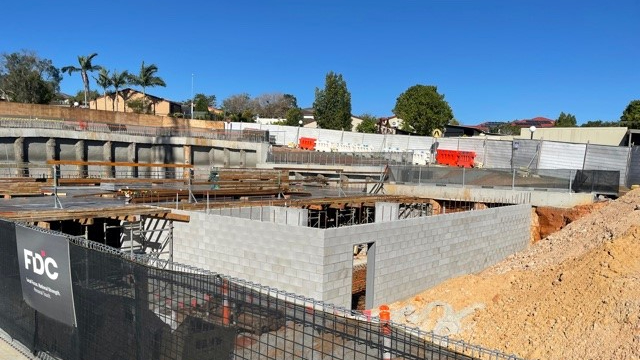 Community Information
New amenities are taking shape at Brookland
The dream of enjoying a relaxing dip in the private swimming pool is now one step closer to being reality for Brookland residents as work continues at The Clubhouse.
Having easy access to the heated indoor pool will make it easier than ever for our residents to include health and fitness in their daily lives.
The swimming pool is taking shape nicely with the shell having been dug out and the concrete pouring process now completed.
Both the ground slab and the first suspended slab above it are now in place, allowing our team to focus their attention upon creating the next suspended slab.
This new layer will become the location of outstanding community facilities within The Clubhouse including the private cinema, café, bar, lounge and hair salon.
In the coming weeks our construction team is also looking forward to seeing the building emerge above the safety fencing that wraps around the site.
The 5-star standard of the future Clubhouse's amenities and the opportunity to enjoy the best of contemporary apartment living continues to generate interest in Brookland.
Our impressive selection of brand new one, two and three-bedroom apartments are ideal for modern retirees who want to experience the benefits of downsizing to a convenient, low maintenance lifestyle.
Stay tuned as we share more photos and provide the latest updates next month!
To find out more about our five-star facilities and apartments, or to book an appointment, call the team at Brookland on 07 3345 9143 or fill in this contact form.