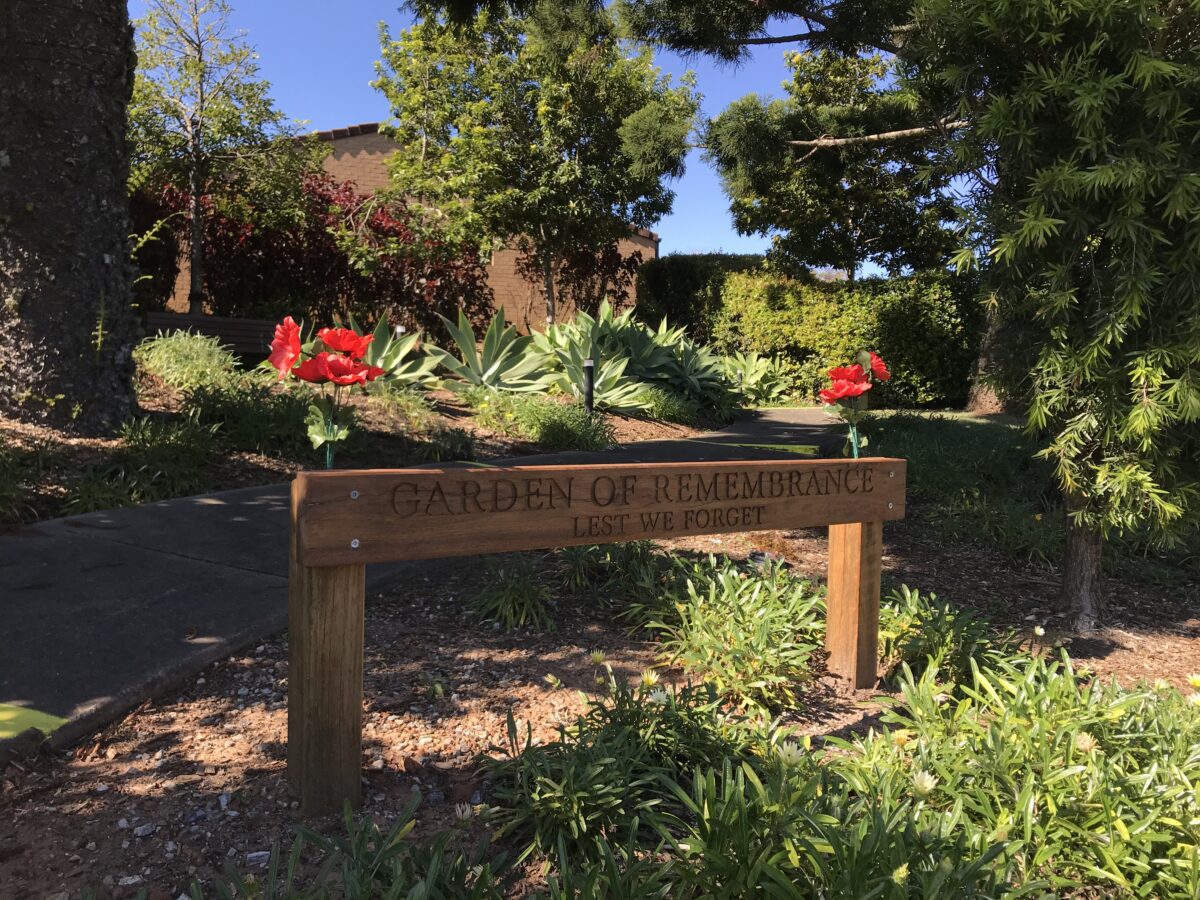 News
Garden of Remembrance
A long-standing and important feature within our community, the Garden of Remembrance continues to shine bright with growing significance to Brookland Robertson residents. 
The latest addition to the memorial garden only arriving last year, after the Community Centre update meant a new location was needed for Brookland's flagpole and Remembrance Plaque was needed. 
Brookland Robertson Village Manager Leilani Leslie met with the Residents' Committee, where a collective decision was made, and the location was decided. 
The top of Wattle Terrace. 
A perfect spot, already flourishing with established greenery, shaded by the most beautiful and iconic Norfolk Island Pine trees. 
The name of the garden was chosen by residents who banded together to further beautify the area, establishing deeper roots for Brookland as a connected community. 
"They raised funds for the beautifully carved wooden sign, they bought plants, they shared stories, they remembered the fallen who honoured our country. Truly, blood, sweat and tears have gone into this 'Garden of Remembrance' by all the residents involved," Leilani said. 
"When I drive into the village, I admire the work they've done to make this area even more beautiful than what it was before." 
"There have even been some residents that have expressed that it is so special to them that they would like permission to sprinkle their ashes there when that time comes." 
To find out more about what Brookland has to offer, call 07 3345 9143.