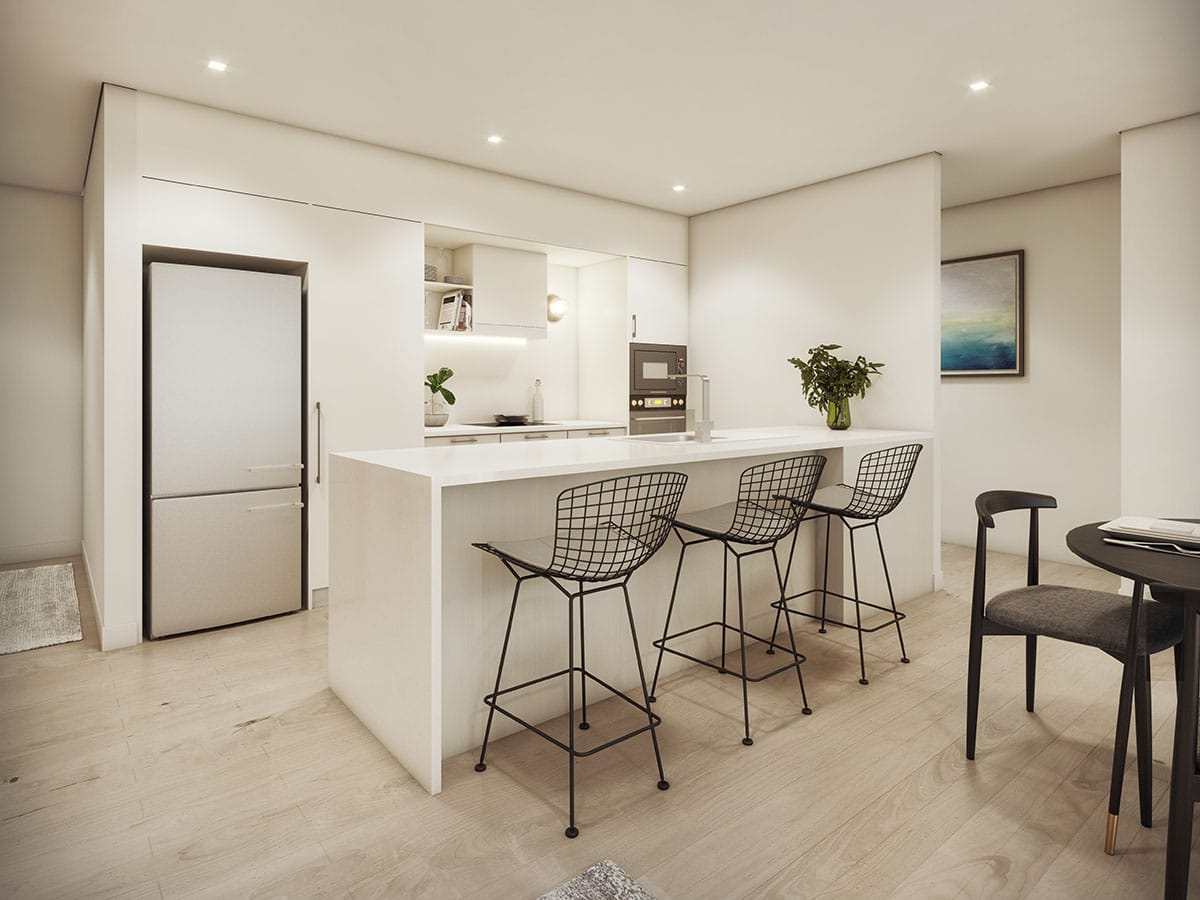 News
Cleverly designed for Brisbane's great climate
A collection of 92 architecturally designed apartments as well as a new five-star community centre are coming soon to Brookland in Robertson, with preliminary works already under way.
The new apartments will offer the choice of one, two or three-bedroom floor plans designed to maximise surrounding views and featuring the latest future-proofed inclusions for comfortable living.
The resort-style community centre will be an exceptional addition for all Brookland residents and will include everything from a cinema, café, hair salon, private dining room, lounge and bar to a health club with pool and gymnasium.
According to Think Tank Architects Director Michael Jullyan, who worked with Reside Communities on the design, indoor-outdoor living "makes perfect sense in our great climate".
"We've tapped into the leafy surrounds and gardens at Brookland to create balconies that connect residents with their environment," said Mr Jullyan.
"Another hallmark of these apartments is the way they've been designed to capture light and ventilation, which can contribute significantly to residents' sense of health and wellbeing.
"We've been able to achieve some wonderful, light-filled and well ventilated spaces by making the floor plans and overall building shape elongated rather than square and deep.
"In keeping with the accent on subtropical living, the balconies have been recessed for all-weather use. This also helps to naturally keep the apartments cool throughout the warmer months.
"This clever approach to design is highlighted right throughout the new development at Brookland."
The keen designer's eye is also evident in the choice of colours. With a simple but pleasing palette, the colour scheme graduates from darker, earthy hues lower down the buildings to lighter tones up to and including the roof.
Replicating tonal values as they would appear within the natural landscape, it resonates well – particularly on a subliminal level.
Timber-look battens and natural stone have also been incorporated into the façade and entry landscape features to enhance a sense of "homeliness".
Comprising two buildings, the development has been orientated with a perfect north-east aspect overlooking a central podium area of gardens and all-weather recreational space. The resort-style community centre meanwhile will be located on the ground floor.
"All aspects of the Brookland development have been thoroughly considered, extending right through to the careful selection of trees and their colours," said Mr Jullyan.
For more information about Brookland or to book an appointment, call (07) 3345 9143.