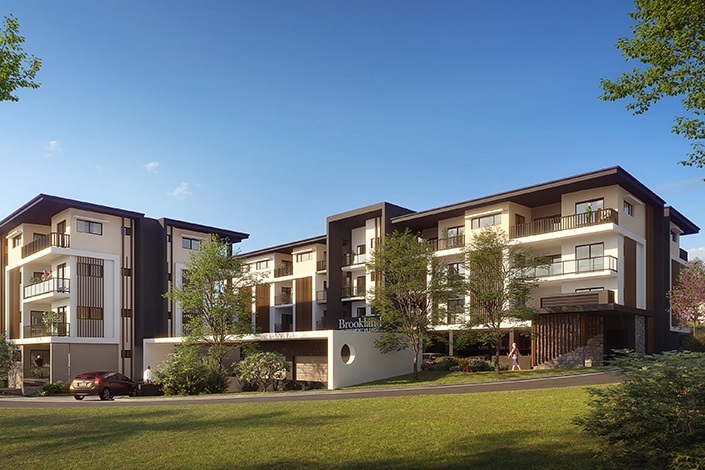 News
Brookland to welcome new facilities & apartments
Reside Communities has achieved Council approval to refresh and modernise resident facilities at Brookland and construct brand new retirement living apartments.
The new resident facilities will include delivery of a new community centre with a dining and lounge area, cafe, bar, hair and beauty salon, cinema, indoor pool, gym, cinema, outdoor terrace and group fitness lawn.
This proposal has also been supported by the Brookland community, with a very strong vote of consent provided by our residents in June 2020.
Reside Communities will begin to market the new apartments and the village's exceptional lifestyle offer in the coming weeks, so residents may notice increased public profile about Brookland.
A date for construction commencement is not yet available, but Reside will continue to closely liaise with residents and provide updates to our local stakeholders. We will provide plenty of notice about the construction schedule once timing is confirmed.
Our commitment to our residents and neighbours is that we will work hard to reduce avoidable impacts during construction, so that all local residents can live comfortably during the building of the new facilities and apartments.
This project is part of our commitment to invest in market-leading retirement communities in well-located areas with high demand for age-appropriate accommodation. We look to welcoming more Brookland residents to our community in the years ahead.
From the Reside Communities team, thank you for your ongoing support.
Image is an architectural concept only.