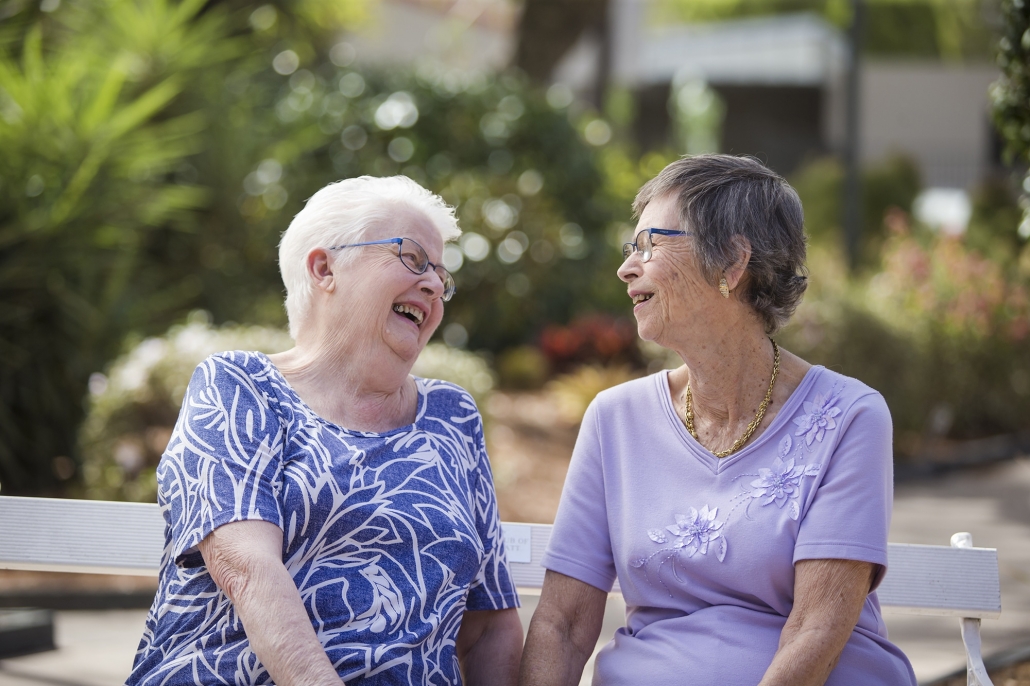 News
Apartment living increasingly a perfect solution
Apartment living is becoming increasingly popular with a new generation of downsizers – and with good reason.
It's perfect for those seeking homes where they aren't shackled with the worry of house and yard maintenance. This means less time on mundane household chores and more time doing the things you love.
Security is another key advantage, especially with many seeking a home they can simply lock up and leave while they go travelling.
And to cap it off, it's great to own something new.
As you get older, however, it is vital to choose wisely. Here are three questions to ask yourself.
What is different about an apartment designed for retirement living?
Think Tank Architects Director Mr Jullyan, who worked with Reside Communities on the design of Brookland's stunning new range of apartments and five-star community centre, says an often overlooked factor is how well your new home will serve you as your needs change.
At Brookland, every apartment – in a choice of one, two, or three-bedroom floor plans – will be optimised for ease of living.
The differences between purpose-built retirement living and an ordinary apartment become immediately apparent when you start to delve a little deeper.
"The apartments have been designed with age-friendly layouts such as wider than normal doors and kitchens for increased manoeuvrability, step-free surfaces, and reinforced bathroom walls so additional rails can be installed at any time," said Mr Jullyan.
"They will also include security intercom and a built-in emergency call system. And because they have been designed to Liveable Housing Australia standards, the residences are easier to access, navigate and live in.
"They are also cheaper to adapt when your needs change."
Ramps will allow easy access to all facilities including the pool, while the community's podium level with its array of recreational and lush, green space has also been created with ease of mobility in mind.
Because the spaces are all on a single, flat level, they are easy to get around while entertaining, socialising, or simply relaxing at home.
The apartments have also been designed with safety and security in mind, so there are lots of touches that have been built in to make life just that little bit easier too.
For instance, Brookland's new outdoor spaces will feature a series of covered areas to make the apartments more accessible in all weather.
This even extends to undercover visitor parking.
Am I surrounded by like-minded people?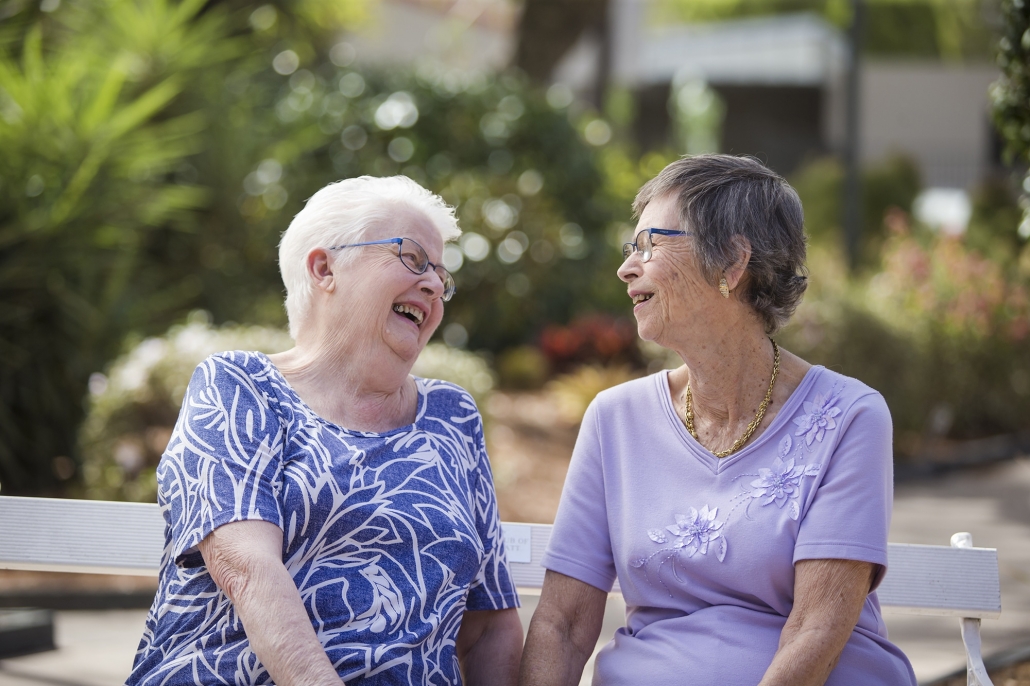 You are among like-minded people in a retirement community such as Brookland.
Moving into an apartment designed specifically for retirement living has many advantages over a regular apartment.
One of the chief benefits is being among like-minded people of a similar age, making it easier to strike up new friendships. You are also not likely to find yourself living next door to someone who likes to party loud and long every Friday night.
Modern retirement villages such as Brookland offer residents a strong sense of community, safety and security, and spaces to connect with family and friends.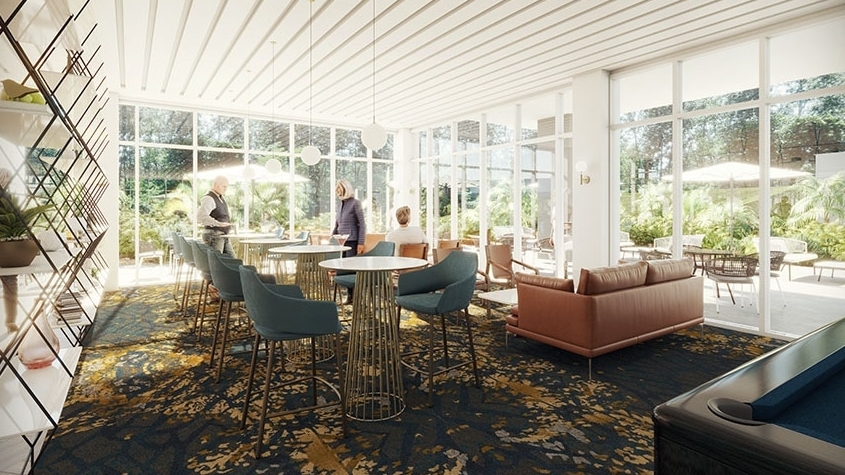 A stunning new five-star community centre – with everything from a cinema, café, hair salon, private dining room, library, lounge and bar to a health club with pool and gymnasium – will bring Brookland's extensive calendar of activities to your doorstep.
"If ever there was a place designed to make independent retirement living homely, with access to new and expanded state of the art facilities, Brookland is it,'' said Mr Jullyan.
"Brookland is known for its friendly community, active social calendar and leafy green surrounds, and we've helped to design a collection of new apartments that takes full advantage of those attributes.''
Brookland also provides a rare opportunity for downsizers who have spent years living in suburbs such as Robertson, MacGregor, Mount Gravatt, Upper Mount Gravatt, Sunnybank, Sunnybank Hills and Rochedale to remain in an area they know and love.
How well does the retirement village suit my lifestyle?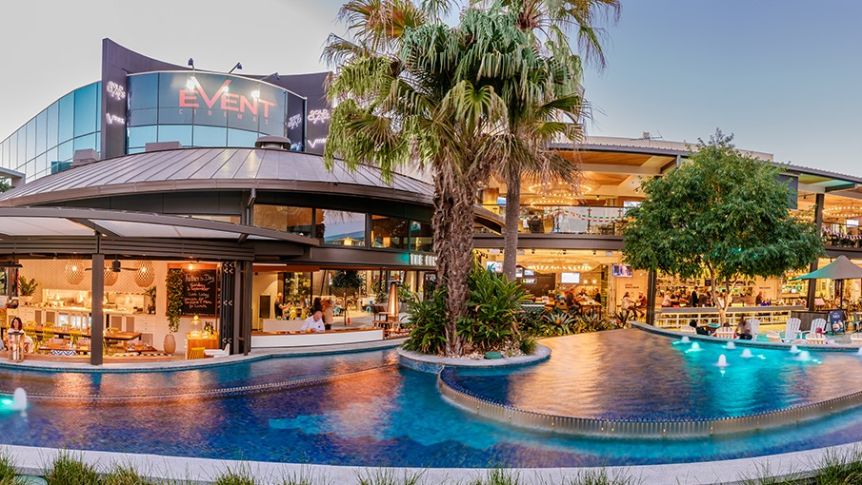 Before you inspect an apartment, regardless of whether it's part of a retirement community or not, it's worth making a list of all the things that matter to you.
You may wish to be near parks, walks, and swimming pools or easy access to restaurants, shops and medical services. Maybe you want to be somewhere you can meet new friends and try new hobbies.
If any or all of the above apply, the range and choice is outstanding at Brookland.
Located on Romulus Street, Robertson, residents are only minutes from supermarkets, Westfield Garden City, a wide range of dining options, Sunnybank Private and QEII Jubilee hospitals, as well as public transport, churches, tennis courts, and bowls clubs.
For more information about Brookland or to book an appointment, call (07) 3345 9143.